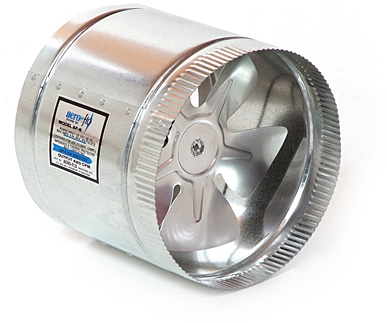 FOR HARD TO HEAT OR COOL ROOMS


OUR AXIAL FANS are ideal for homes with central air. The fans install in any branch duct (round, square, or rectangular), supplying additional air flow to the problem room. Adds comfort year round!



ADDS COOL AIR IN THE SUMMER — WARM AIR IN THE WINTER


It is no longer necessary to freeze or overheat the other rooms of the house when you are only trying to make one particular room comfortable. Your central equipment will run less, saving you energy and money!

Our axial fans are also excellent for homes with wood or coal burning stoves, as well as for homes with fireplaces.

Click here to place an axial fan order.



MOTORS ARE MAINTENANCE FREE — NOTHING TO SERVICE!



APPLICATIONS


Increase air flow to problem rooms
Transfer heat thru-wall to adjoining room
Transfer excess heat, through ceiling duct, to another room
Boost return air to gravity flow furnace
Hydroponics, to exhaust excess humidity
Radon removal from basement
Bathroom exhaust
Add-on rooms, workshops, garages

ELECTRICAL OPTIONS


To main blower
To on/off switch
Direct to 115-Volt source
Through sail switch or pressure switch, so fan cycles on/off with central equipment
SPECIFICATIONS
| | | | | | |
| --- | --- | --- | --- | --- | --- |
| Model | AF-6 | AF-8 | AF-10 | AF-12 | AF-14 |
| Diameter | 6" | 8" | 10" | 12" | 14" |
| Max CFM | 240 | 420 | 650 | 975 | 1,350 |
| Max Amps | 0.64 | 0.64 | 0.43 | 0.80 | 0.80 |
| Max Temp | 266°F | 266°F | 257°F | 257°F | 257°F |
| Dimensions | 6 "x 7-1/4" | 8 "x 7-1/4" | 10" x 8" | 12" x 9-1/8" | 14" x 9-1/8" |
| Weight (lbs.) | 2 | 3 | 4 | 6 | 7 |
ONE-YEAR LIMITED WARRANTY